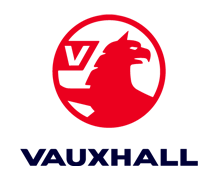 New Vauxhall Cars
Find the perfect New Vauxhall with Lanehouse.
The brand-new Vauxhall range of cars is attractive when it comes to looks, standard equipment and reliable performance. To enhance the appeal of a new car, we have frequent special offers on many Vauxhall models.
Our promotions include competitive APR rates on finance, reduced deposit amounts and monthly payments that are suited to your personal budget. They also cover a wide range of Vauxhall models from compact city hatchbacks to spacious people carriers, so no matter which type of vehicle you need we can offer you an excellent deal.
The range of Vauxhall cars include the one and a million possibilities Vauxhall Adam, put fun back into driving Vauxhall Corsa, flexibilty all round Vauxhall Viva for the smaller range of cars to the made in Britain Vauxhall Astra, make the world adjust to you Vauxhall Zafira, sleek, luxurious and innovative Vauxhall Zafira Tourer, don't forget the elegant Vauxhall Cascada, groundbreaking Vauxhall Insignia and step out of the ordinary Vauxhall Mokka X.
If your into sport new cars the take a look at the VXR Vauxhall's range.
Please select the model you would prefer or use the search on the left to search for anything you would like to see details on. This now includes searching for a used car by max Co2 or minimum miles per gallon.
Find New Vauxhall cars in Dorset for Weymouth and Bridport at great prices from Lanehouse Vauxhall Garage in Dorset. New Vauxhall near Wiltshire.